Download Your Newborn Sleep Training Guide
If you're like most parents, the biggest question you have on your mind is how you can get your baby to sleep longer stretches at night. Rest assured. In this simple little guide, I'll tell you the 5 most important things you can do to get sleep started on the right foot.
In this guide you'll learn:
Ensure Full Feedings
Orient Day and Night
Don't Worry about Spoiling
Start the Morning Off Right
Sleep Train at 4-5 Months
[mc4wp_form id="756″]

"This guide is straight to the point and gave me seriously amazing insights to help my newborn develop good sleeping habits. I seriously love this guide and recommend it to all of my expecting (and new) mother friends!" -Ashley Stagg
 "It's crazy how much you forget about newborn sleep, even when you've had a baby before. I downloaded this right after I had my second baby and it was a life saver. I just needed a quick refresher of what to expect and what to do in those early weeks and a gentle reminder that I would, in fact, sleep again someday. Thank you!!" -Liz 
Meet the Author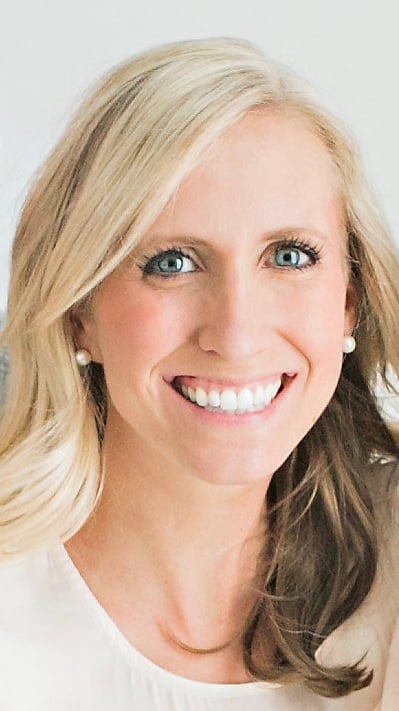 My name is Christine Lawler. I'm a Licensed Marriage and Family Therapist, lover of sleep, and baby sleep coach.
I founded The Peaceful Sleeper for two main reasons: I recognize how critically important sleep is in all aspects of life, and I believe that many parents are under-informed or feel unnecessary guilt when it comes to sleep training and sleep coaching. I want to help!
I started having babies and realized that I functioned 1,000x better when I had slept. I read every book I could get my hands on about sleep training and realized that, though there are differences with every baby, there are a lot of universal truths about getting babies to sleep well. And, there are about a million reasons why it's important that they do so.
I'm here to take the stress out of sleep training and get everyone in the family a good night's rest. I'm here to help you enjoy motherhood–not just endure it.