Get Premium Access to the Newborn Essentials Video Course
One of the most talked-about aspects of life with a new baby is newborn sleep. Everyone asks how you're sleeping and how your baby is sleeping. Before you know it, they start asking if your baby is sleeping through the night.It's probably on your mind all the time too, because even though you've got a major surge of adrenaline helping you out those first few weeks, you're wired and tired. Meanwhile, you wonder how long you'll have to survive the sleeplessness and if you'll ever feel rested again.
I'm here to help!  Newborns don't sleep well right out of the womb. However, there are things you can do to set your newborn up for better sleep from day one. I will teach you with small and simple tweaks you can make to help your baby sleep. Believe it or not, it is totally possible for your baby to a great sleeper.
Teaching your baby to sleep well now, will help set them up for success later.  If they do struggle down the road, starting at 4 months you can use my sleep training techniques.  However, if you've used the technique in my newborn essentials course, sleep training down the road will be much easier if you do have to sleep train at all!
In this newborn sleep course you will learn:
How to get better sleep from the moment your baby is born
Surviving the first week home from the hospital
Orienting day and night
The two secret weapons of great newborn sleep
Tricks to calm your fussy, inconsolable baby
Identifying and treating gas and reflux
Dealing with dawn fussiness
Getting good long daytime naps
Wrapping the perfect swaddle
Sleep and feeding schedules
How to protect your postpartum mental health
Safe sleep practices
Assimilating your newborn into the family when you've got older kids
Handling the 6-week sleep regression and 3-month nap regression
You will learn specific sleep training techniques for your baby at each of these ages: 
1st week 
2nd week
Week 3 & 4
1-2 months
2-3 months
3-4 months
This newborn sleep class addresses everything you need to know to get optimal sleep with your newborn! You'll gain access to this life-changing class for 6 months. Therefore, you'll have plenty of time to research and prepare before baby is born. Then, you can rewatch as needed as your baby reaches each new phase.  You'll have sleeps to help your baby be a better sleeper through every stage and hiccup.
Furthermore, you can add on a sleep consultation if you'd like, so you can have access to one-on-one coaching for questions about your specific situation.
Ready to sleep again? Purchase now!
Praise for the Newborn Essentials Sleep Class
"This class is straight to the point and gave me seriously amazing insights to help my newborn develop good sleeping habits. I seriously love this class and recommend it to all of my expecting (and new) mother friends!"
-Ashley
 "It's crazy how much you forget about newborn sleep, even when you've had a baby before. I downloaded this right after I had my second baby and it was a life saver. I just needed a quick refresher of what to expect and what to do in those early weeks and a gentle reminder that I would, in fact, sleep again someday. Thank you!!"
-Liz 
Meet The Peaceful Sleeper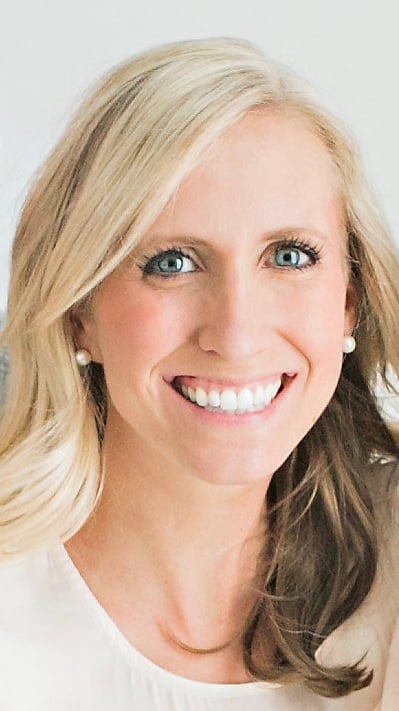 My name is Christine Lawler. I'm a Licensed Marriage and Family Therapist, lover of sleep, and baby sleep coach.
I founded The Peaceful Sleeper for two main reasons: I recognize how critically important sleep is in all aspects of life, and I believe that many parents are under-informed or feel unnecessary guilt when it comes to sleep training and sleep coaching. I'm here to help!
I started having babies and realized that I functioned 1,000x better when I had slept. Therefore, I read every book I could get my hands on about sleep training and realized that, though there are differences with every baby, there are a lot of universal truths about getting babies to sleep well. And, there are about a million reasons why it's important that they do so.
Let me take the stress out of sleep training and get everyone in the family a good night's rest. There are specific things you can do to help your baby be a better sleeper every step of the way, and I'm here to help! To sum it up, I'm here to help you enjoy motherhood–not just endure it.
---
Begin Helping Your Newborn Sleep Here!
Looking for ways to help your newborn sleep? In this life-changing video class, I'll address everything you need to know to get optimal sleep for your baby from 0-4 months. You'll set your baby up right from day one so he or she can be a great sleeper! Peaceful sleep is just a 1-2 minute signup away. Purchase now for 6 months of unlimited access to this online newborn sleep course!
Other Sleep Services offered by The Peaceful Sleeper
The newborn sleep essentials video course sets you up for a great start teaching your newborn to sleep! However, your baby may have difficulty sleeping as your baby grows and reaches different stages. I want to support you through those moments as well.  Therefore, I also offer resources for baby sleep training including 25 affordable sleep training guides including sleep training help for toddlers you may reference as your baby grows.  All of these sleep training guides are available at very affordable rates for purchase anytime! If you feel that you would benefit from 1:1 help using the sleep techniques you are learning, I also offer individual consultations and comprehensive in-home sleep training packages!
The Peaceful Sleeper Helps Adults too!
You need sleep too parents!  In my counseling practice, I often help adults improve their sleep through CBT-I as well.  Therefore, I offer an online course to treat adult insomnia based on CBT-I principles to help parents sleep better after your infant is sleeping through the night!