What is more luxurious than a baby that naps longer than 30 minutes? Ab-so-lutely nothing. But the real question here is HOW do you extend a baby's naps?!
How do you get your baby to say goodbye to "crap naps" and sleep longer than an episode of Friends? You may be thinking it's not possible. That you are so deep into the weeks, nay months, of 30-40 minute naps that you have succumbed to your fate of barely getting a cup of coffee and something to eat before your baby wakes up again. 
I am here to tell you that it doesn't have to be this way! With a few tweaks and purposeful actions, your baby can and will nap like a 20-something college student on vacation. Here are my 7 foolproof ways to extend those baby naps! 
1. Optimal Sleep Environment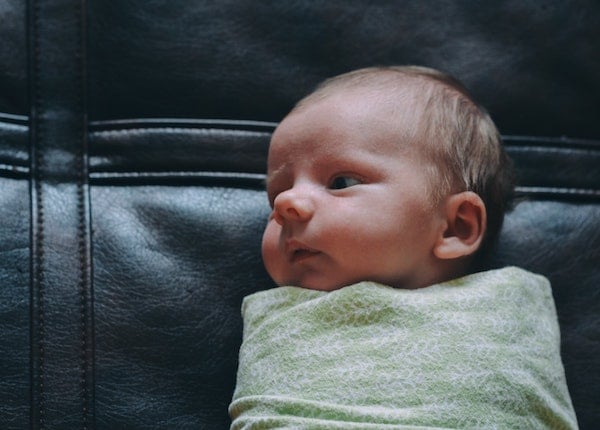 There are a few positive sleep associations that come together to create an optimal sleep environment for your baby to lengthen their nap. By "positive sleep associations" I mean that they help your baby fall asleep, and stay asleep, without your support or intervention.
White noise: Make sure it is a continuous sound and not a loop. Place the sound machine several meters away from your baby and where the disruptive sounds are coming from (i.e., by the door). 
Swaddle/Sleep Sack: When your baby is a newborn, start with a nice snug swaddle. You can transition to a velcro swaddle if your newborn is busting out of the blanket swaddle. Once your baby shows signs of rolling it is time to transition to a sleep sack. This is for safety reasons.
To transition from swaddle to sleep sack, you can first start to swaddle with one arm out. This way your baby can start to learn to use hands to self-soothe. Next, swaddle with both arms out and then remove it altogether. Spoiler alert: this can take a week to iron out. 
Dark Room: You know the saying 'darker than the inside of a cow'? Well we want to take this quite literally (although to be honest, I have never seen the inside of a cow….) But the point is, use blackout curtains! They are a game changer!! If your baby is not extending their naps, it may be because some light is trickling in. 
2. Timing: Preventing Overtiredness with Wake Windows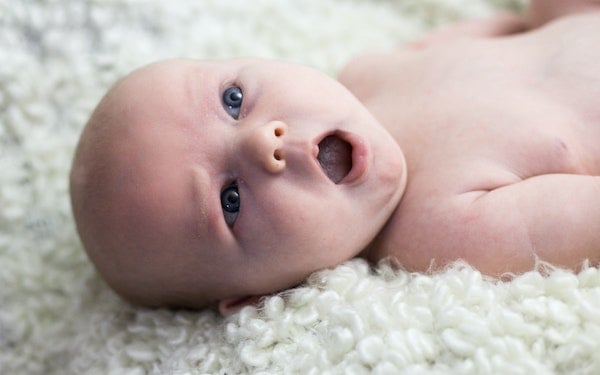 This is where creating a sleep log can come in handy. Tracking your baby's wake windows and nap lengths, and noting their sleepy cues will help you determine what YOUR baby's optimal sleep patterns are.
Most parents mistake sleepy cues for boredom. You want to catch your baby's sleepy cues and get them down for a nap before they are showing you signs of being tired.
Sleepy cues are often when your baby starts staring off into the distance, or they become calm and still. There can be a subtle yawn, or reddish hue on eyebrows and eyelids.
Tired signals are when your baby starts fussing, rubbing their eyes, tugging on their ears, avoiding eye contact, arching their back, getting rigid, and having jerky flailing limbs. Think of the sleepy cues as a warning and the tired cues as your baby saying "for the love of all that is good and pure, get me to my bed woman!" 
The following is a general rule of thumb for awake windows and naps at different ages: 
Newborn

It can be a complete dumpster fire but try not to let baby be awake for more than 1 hour at a time 

Again, dumpster fire. But somewhere in the ballpark of 4-7 naps per day

4-5 Months

75-90 minute wake windows
4 naps per day

5-7 Months

1.5-2.5 hour wake windows
3 naps per day

8-14 Months

WW 1: 2 hours 

WW 2: 3 hours

WW 3: 4 hours 

15-30 Months

Wake windows are less relevant at this point
1 nap in the middle of the day
3. Get Full Feedings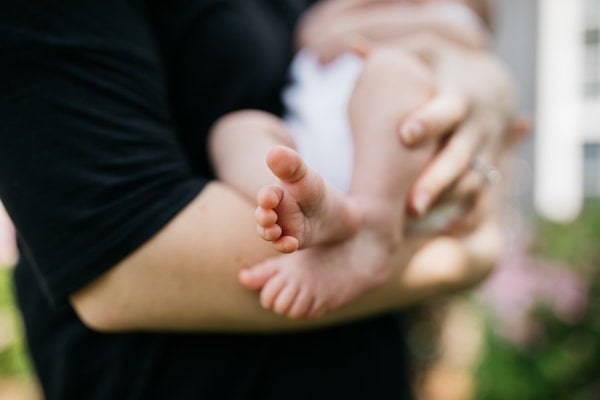 I'm sure we have all heard that it can be beneficial for a baby to be on a "Eat, Play, Sleep" schedule, however we also know that it doesn't work for everyone and that you do what works best for you and your baby. So if you are on a "Sleep, Play, Eat" schedule that's TOTALLY fine! What you do want to focus on is feeding BEFORE sleep as opposed to feeding TO sleep.
Whether you are nursing or bottle-feeding, you want your baby to stay awake for the entire feed. Babies love nothing more than to be lulled to sleep by the sucking of warm milk, however, it is your job to make sure this doesn't happen.
So when you're feeding your baby before their nap, just make sure it is also when you are hosting a disco party. Kidding, of course. Some more reasonable tricks to keeping your baby awake are talking to them, tickling their toes, or my personal favorite, sprinkling a little bit of water on them.
If your baby is getting a nice full feed and not falling asleep before they are full, then they are much more likely to connect their sleep cycles and have a nice long nap. 
4. Consider Saving The Nap 
When you have a newborn baby, you can begin to teach them to extend their naps by holding or rocking them if they wake up after less than an hour.
Ideally, all naps should be at least an hour so doing whatever you need to do to get your baby back to sleep to finish out the hour will help prevent overtiredness and pay off in the long run! 
5. Crib Hour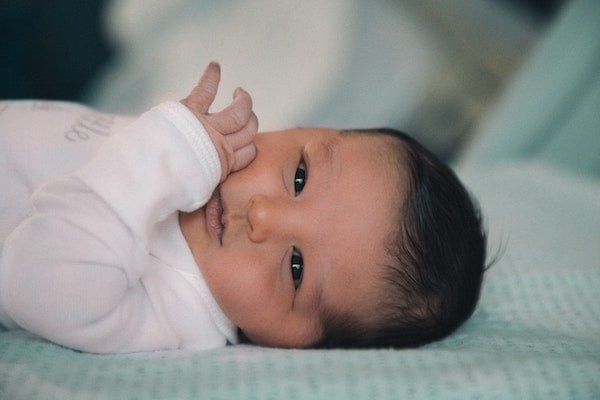 This is for older babies who have learned the skill of initiating sleep independently. It's like happy hour, without the drinks. Or the appetizers. Or the social aspect. And it doesn't necessarily happen at 5pm. Ok so it's not like happy hour at all. Expect maybe by extending the nap to one hour, both you and your baby will be much happier!
Crib Hour works like this:  If your baby wakes up after less than an hour (and they are not losing their bananas) then you can leave them in their crib for the rest of the hour. This not only allows for some quiet time which can prevent overtiredness, but it will also help teach your baby that it's not time to get up yet. Oh, and there's also the added bonus that they may just put themselves back to sleep! A girl can dream, right?! 
6. Sleep Training for Naps
The golden ticket to getting your baby to nap longer is to ensure that they put themselves to sleep independently, aka sleep training. If you are feeding or rocking your baby to sleep then when they wake up after a sleep cycle they are going to want the feeding or the rocking in order to go back to sleep.
If your baby is at least 4 months old then you can begin sleep training and our 4-24 month course will walk you through the process! If you would like extra support, sign up for an individual consultation or join our amazing monthly virtual group sleep training!
7. Stay Consistent & Work Through Regressions
It's totally normal for there to be variability with nap lengths. And let's not forget that even if your baby has been napping like a champ, regressions will get in the way and throw things off course. As much as this will likely make you want to rip your hair out while screaming "whyyyyyyyyyy meeeee" to the Sleep Gods, I encourage you to not sacrifice your hair and instead to be consistent.
Stick with the plan. Maintain an optimal sleep environment. Focus on preventing overtiredness while following age-appropriate wake windows and naps. Get those full feedings in while trying not to let your baby fall asleep during the feed. You can try saving the nap or implementing Crib Hour depending on the age of your baby. And consider sleep training at 4 months! 
Final Thoughts on Extending a Baby's Naps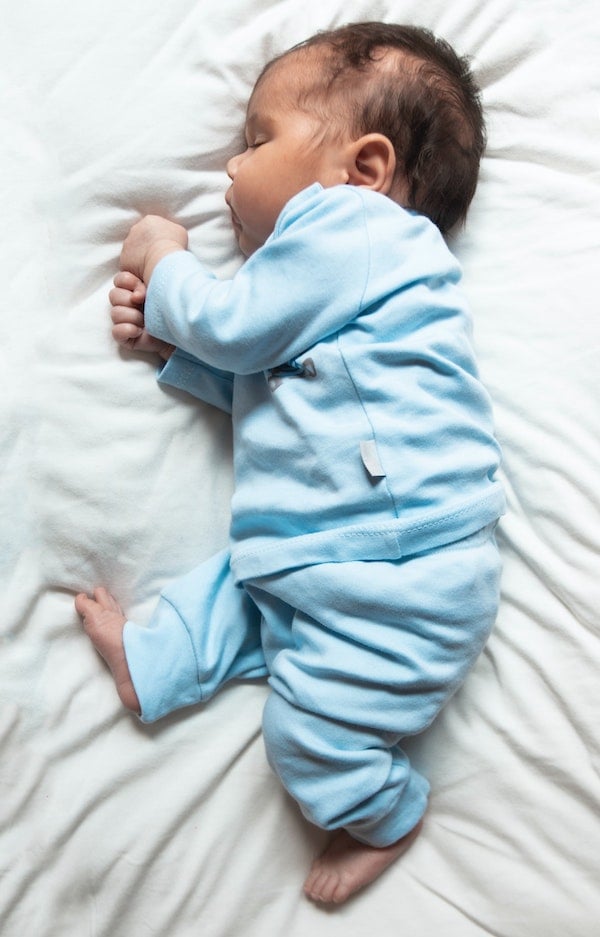 Extending your baby's naps and overcoming short naps IS possible, with the right tactics. Here's a quick recap of 7 ways to extend your baby's naps ⤵️
Optimal sleep environment
Prevent overtiredness by following wake windows
Get full feedings
Consider saving the nap
Crib hour
Sleep training for naps
Stay consistent and work through regressions
Don't forget, you've got this! 
Click here to learn more about how to optimize your baby's sleep and don't forget to sign up for our Sleep Training Series to get FREE sleep advice sent directly to your inbox exactly when you need it!